Children's Voices
Another real life example of emergent literacy in music just a few days ago.
From Jill at jillsMusic (Also NannyJay grandmother to Baby SOH)
Hello Everyone

Baby SOH has started school this year, but I cannot think of a school-aged name for her at the moment, so Baby SOH it is.

I have been listening to Baby SOH's voice and how she uses it.

Our voice is a very important part of our identity. We communicate emotion and meaning with our voices, and it's one of the ways we connect with others. The amazing thing is that all voices sound different!!

The children, and ourselves, can experience all the elements of music with their voices and the movement of their bodies. This develops an inner musicality which enriches their lives, whether they learn a pitched instrument or not, and nurtures a love of music and the sense of well being only music can bring in every day life.
What are the elements of music?
• Duration: Beat, Rhythm, Tempo

• Pitch

• Dynamics

• Tone Colour

• Structure
Children learn about the elements of music using rhyme and song with the Kodaly philosophy
Baby SOH came home after school this afternoon wearing a crown that she had made for the day. You can see the crown below on Dakin Bear.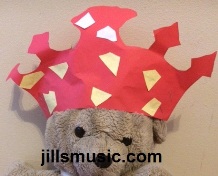 She was very excited about this crown, and we started talking together about the rhymes we knew that had a queen in them. Of course Baby SOH loves to make up her own rhymes which is great, and she loves playing with rhyming words!!
What a great way to become familiar with the sounds of language.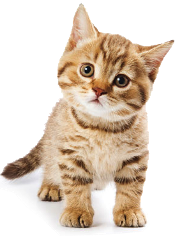 One of her favourites is Pussycat Pussycat Where have you been? This is a great rhyme, because it is a question and answer rhyme, and adult and child/group can take turns to be the cat. It also gives lots of opportunity to use expressive voices, to experiment with the pitch and dynamics, and experience the beat and rhythm of the text.

Pussycat pussycat where have you been?

I've been up to London to visit the queen.

Pussycat pussycat what did you there?

I frightened a little mouse under her chair! (traditional)
Puppets
Using puppets, the hand-made version with a paddlepop stick or the commercial variety, provides the opportunity for FUN, and encourages less confident children to speak by themselves, as their attention is on the puppet.
Speaking Voices and Singing Voices
It takes time for children to develop an awareness of their singing and speaking voices.

Baby SOH found some sentences she had brought home from school a while back, and starting reading them in her speaking voice. I started singing them with a simple melody just for fun. She said she was singing too, although she was speaking. After a few turns, she intentionally used her singing voice rather than her speaking voice and made up her own melody.
Children are music makers!!
As a grandmother and teacher
I really find it very enjoyable and rewarding to facilitate opportunities for young children to develop confidence and musicality (exploring pitch, in-tune) when using their voice.

Parents and educators can encourage children to use their voices with song and rhyme in every day musical moments.
What does the research say about music?
Respected researcher, Susan Hallam, University of London says in her paper, The Power of Music: Its impact on the Intellectual, Social and Personal Development of Children and Young People, Page 1.

"Speech and music have a number of shared processing systems. Musical experiences which enhance processing can therefore impact on the perception of language which in turn impacts on learning to read. Active engagement with music sharpens the brain's early encoding of linguistic sound. Eight year old children with just 8 weeks of musical training showed improvement in perceptual cognition compared with controls."

If you have any questions or need any further information about music experiences for children, from birth to 5 years, as a parent or educator, please contact me at JillsMusic.com, or on 9484 7226.
PS.
Another EXAMPLE not to be missed.

Check out how NannyJay's musical play with her grand-daughter then wrote her own musical notes to a song and then sang her song – a real insight into how children learn, in a previous Newsletter at Back Issues for jill's Jottings

GOOD NEWS IS WORTH SHARING WITH A FRIEND. PASS THIS NEWSLETTER ON TODAY!




Keep singing,
Jill

Jill Holland
music that supports, connects and empowers families
Website: jillsMusic.com
Blog: NannyJay & BabySOH - Wordpress Blog A Grandmother and Grandchild's musical journey together.
Musical Moments NOW is training for early childhood staff in Centres, contact Jill on 9484 7226