A Good Holiday Read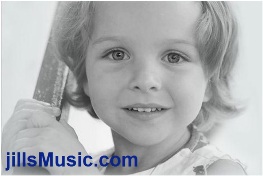 Holiday Reading
The summer is a great time to catch up on a variety of reading. I read THE LIGHT BETWEEN OCEANS, by ML Stedman. What an amazing and challenging read.
More in tune with music, my colleague Rose Bloom, gave a copy of Richard Gill's Memoir, GIVE ME AN EXCESS OF IT. Richard Gill is an internationally renowned Australian music educator and conductor, and one of the strongest advocates for music education in Australia.
Why Music?
The following quote by Richard Gill speaks personally to me, about why music is important:

"We teach music because it is unique and good. We teach music so that children can make their own music. We teach music because it acts in a unique way on the heart, mind, soul and spirit of the child, stimulating thought and imagination in very special ways. (Sydney Morning Herald, August 12, 2013)

Read More: ....

http://www.smh.com.au/national/education/music-holds-key-to-providing-a-quality-education-system-20130811-2rpym.html
Empowering Children To Find Their Own Voice ... from a Parent
"Jill's music classes are priceless. Using her natural engaging voice, Jill has a gift of gently drawing children into the pure world of music through song, play, rhythm and movement helping each child find its own voice. Ava my 3 year old daughter has gained confidence and ability in her singing voice. She loves going to Jill's weekly music classes and now sings much more at home and with pure joy. Jill's music has both a calming and strengthening effect on Ava. I highly recommend it to all parents with young children." Therese (mother of Ava, 3 years old)



JillsMusic Facebook Page Is Growing At Last !!
Following a course on how to use Facebook, I will now be making regular posts, with lots of food for thought about music for children and their families.

I went to a stimulating school holiday activity with my granddaughter which I posted posted HERE
JillsMusic MEET AND GREET February 17, 10.00am
FREE to interested families, for an opportunity to experience musical playtime and a music lesson.

This is open to all NEW families with children, birth to 5 years, including grandparents. You will find information regarding this event on my Facebook EVENTS Page

PS.
JillsMusic Facebook pages are growing! Just search on "JillsMusic Facebook"

Also: Check out NannyJay's (that's me!) musical play with her grand-daughter and the insights into how children learn, in a previous Newsletter at Back Issues for jill's Jottings
Baby SOH is not a baby anymore but 6 years old. She is making up musical (singing) stories and is making a movie using her toys. Music plays a big part in learning as Richard Gill says.


GOOD NEWS IS WORTH SHARING WITH A FRIEND. PASS THIS NEWSLETTER ON TODAY!




Keep singing,
Jill

Jill Holland
music that supports, connects and empowers families

Website: jillsMusic.com
Facebook: JillsMusic on Facebook
Blog: NannyJay & BabySOH - Wordpress Blog is a Grandmother and Grandchild's musical journey together.
JillsMusic on EllasList.com.au a fabulous resource for families.
Musical Moments NOW is training for early childhood staff in Centres, contact Jill on 9484 7226

Jill is an accredited teacher and lecturer of the Kodaly Music Education Institute of Australia, and teaches the Do-Re-Mi.com.au Music Program for Children.



---