Online Music Classes
Music At Home - Together

From The Comfort Of Your Home

No rush to go out - no traffic - no need to find parking

Are you looking for online music lessons that kids and parents both love?
jillsMusic.com is Online
Families can participate from anywhere (even if you are on holidays or even overseas), and you can repeat the lessons before the next class to practice the new activities.
BOOK NOW for a free trial class.
Turn your Living Room into a Music Studio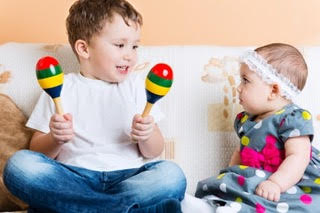 FUN

music classes for birth to 5 years - Babies to Toddlers and Pre Schoolers


SMALL GROUPS

to meet the needs and interests of children and their families

INTERACTIVE, supportive online environment

 with a teacher who is passionate about the contribution of music to family lives

Everyday objects come to life with music at home

Singing, Saying, Moving, Playing

Music research supports literacy  and numeracy development in early childhood

Jill is an experienced teacher in the Online environment and is also an

Affiliated teacher, Kodaly Australia, and Mentor

University qualified Early Childhood Teacher (ECT) and co-researcher in Music Education for Early Childhood
Music One to One is available to all families, especially those with children under 15 months

EXPLORE

how to make music together at home

Enjoy music in the slow lane!
Corona Virus Covid 19 Safe
All music classes will be provided online during the period of Covid 19, so you and your children can do music safely in your home, or with a friend/relative or Nanny.

BOOK YOUR CLASS HERE

Class Dates, Times and Fees

Find out about the CLASS DATES / TIMES and BOOKINGS     HERE
Special Offer
To BOOK your FREE Trial Class.
Complete this Form and send to Jill ...
Imagine a Music Class that means ...

  No more car
  No more looking for a place to park
Just relax in your home.

Connect - Empower - Inspire - with Music at Home

Jill Holland
Niland, A.and Holland, J. (2019).  Journeys toward empowerment: Educators sharing their musical cultural identities with children.  International Journal of Music in Early Childhood,  14(1), 71-88, doi:10.1386/ijmec.14.1.71_1

Connect - Empower - Inspire with MUSIC
I acknowledge the Traditional Owners of Northern Sydney, the Ku-ring-gai and Darug peoples, and pay my respect to Elders past, present and future.
---
Home > Online Music Classes

This article was printed from JillsMusic.com