Why IS jillsMusic So DIFFERENT?

Education Through Children Music Games

What are the benefits of choosing
jillsMusic studio
for you and your child?

The benefits of choosing Jillsmusic studio to you and your child
Why choose Jillsmusic studio rather than classes run under the banner of a large franchise?
Grounded in music pedagogy
My teaching is based upon my knowledge of the Kodaly method as it applies to young children and my belief in the contribution this makes to adult/child lives, not just in music but across all developmental areas.
I love the quote which says
"Music is like the sun.
Its rays can touch all areas of development".

Wood, D., Move Sing Listen Play Preparing the young child for music. 1995 Gordon V. Thompson Limited: Toronto. Page 26
I also believe in the importance of providing quality music experiences in the early years and relating the .
Experienced and dedicated teacher
I teach all my own classes, rather than employ trainee teachers and students.
• Flexibility I draw upon my experience to meet the needs of the individual children in the class, and have the flexibility to can change lessons and the semester program as the need arises to meet children's interests and developmental needs.
• Building self-esteem How we interact with children can enhance their self esteem or undermine it. My early childhood training has taught me to interact with children in ways which affirm, support and challenge their participation and maintain a positive focus.
• Program planning I plan my own program, and draw upon my knowledge of the Do-re-mi curriculum, my teaching network and my training to provide the best possible program that I can with song and music that I enjoy too.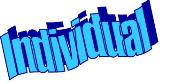 • Individual differences I acknowledge the importance of individual differences, and understand that children may need to observe activities in the music class especially when they first attend. Discerning adults understand that young children need time to adjust to the class routine, and that this may take a number of weeks.
• Integration of children with disabilities into jillsMusic Classes wherever possible.
** Sound teaching practice
My lesson preparation is guided by sound teaching practice – providing periods of relaxation and concentration.
Lesson preparation and Classroom activities often incorporate new learnings from attending International Music Education Conferences .
My lessons also utilise the principles, practice and outcomes of the
Early Years Learning Framework and how they relate to early childhood music (Council of Australian Governments - State and Federal)
A personal approach

Adult carers interact directly with me, the teacher. I am available to discuss any aspect of the music program before or after class, by phone or via my email address.
I regularly seek feedback from carers so that I can accommodate the needs of those attending.
Music is an important part of my life.
Singing has been part of my life for many years. I have sung in choirs and musicals, led playgroup music times, played the piano and guitar, and trained in singing. Currently I am studying for my 6 th grade AMEB exams, which is challenging and enjoyable too as well as attending local and international courses and Conferences.
Flexible and competitive pricing
Fees can be paid by the term or semester, to assist with family budgeting.
NOTE:
I do encourage families to enrol by the semester, as continuity of group membership enhances the music experience as a rapport develops between group members and it becomes a supportive experience.
Free parking
Both Woollahra and Thornleigh have good parking facilities close to the venue, and there are no parking fees.
Small groups
The maximum number of children in the group is 8 – 10.
I can also choose to run smaller groups, especially for babies classes, which means more individual attention for you and your child.
CONTACT JILL now for a unique music experience for you and your child.
---
Home > More than Children Music Games

This article was printed from JillsMusic.com