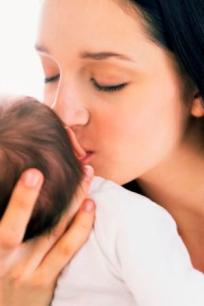 Baby Proms and Lullabies in Sydney
The Baby Proms Sydney program offered by the Sydney Opera House, and the Toddler Proms are a wonderful way of introducing children to music.
There can be great themes like the recent Sweet Dreams, which offered a variety of lullabies from around the world.
The importance of lullabies
Lullabies are very important in babies and young children's lives.
Bayliss and Ramsey (pp.4-5, 1991) identify the following key points:
Further, lullabies promote attachment by participation in loving and responsive interactions (Lind & Hargrove, 1978, cited by Rankin, 2002).
Recorded material is now widely used in the home and certainly has a role in providing a nurturing musical environment. However, live singing to children, and particularly babies, is a personal and very meaningful experience on both sides, as I well know, having sung lullabies to many children and looked into their eyes.
Where to learn lullabies
Early childhood music classes, offered according to the Kodaly philosophy, encourage carers to sing to and with their children both during the class and in the children's every day environment. I believe it is very empowering for carers to be able to calm their own children using their own singing voice.
JillsMusic classes, of the Do-re-mi Music for Children program of the Kodaly Music Education Institute of Australia, provide an opportunity to sing
well-known lullabies and learn others from a variety of cultures in a relaxed environment. Humming contemporary songs you know and love, is also very soothing to babies.
Build on your Baby Prom experiences by attending JillsMusic.com for children under 5 years, so that you can learn how to bring lullabies into children's everyday lives where real teachable moments take place.
A mother says:
Sarah, mother of a toddler, says "We have both loved the classes and are always singing together. Any time my daughter sees or hears a guitar she says your name with a big smile on her face! And she often goes off to sleep to me singing Fa la nana!."
Fa la Nana is a lovely Italian lullaby I love to use with children, it has lots of lovely vowel sounds children love to catch on to.
BOOK NOW: for jillsMusic classes!!
LIMITED PLACES available.
jillsMusic.com
A special place
* to sing
* to grow
* to play and learn
* to connect with others in a supportive music environment
References:
Bayliss, K.M. and Ramsey, M.E., 1991), Music a way of life for the young child, New York: Macmillan Publishing Company.
Rankin,B., (2002), Lullabies, a paper from the Early Childhood Conference of Performing Arts, from www.VOSA.org
Return from Baby Proms Sydney page to
jillsMusic Venues and Dates or to
jillsMusic Mainpage
This article was printed from JillsMusic.com